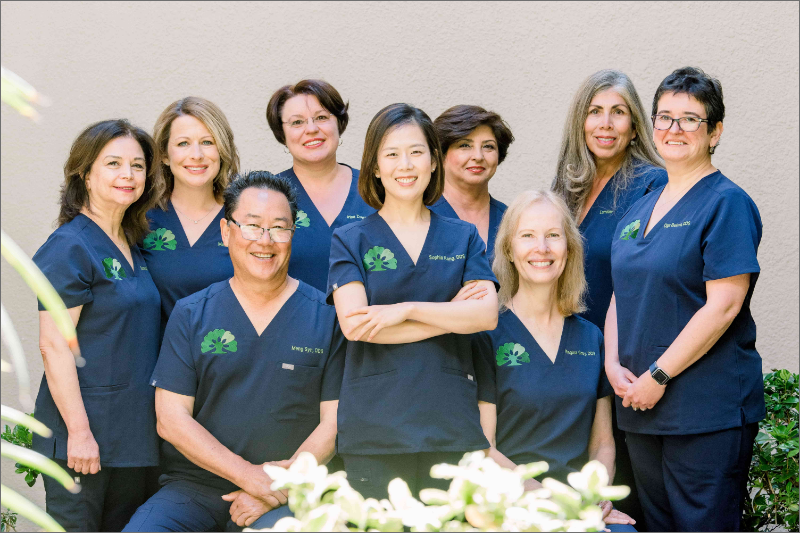 Welcome to Your Dentist in San Jose
Dentist in San Jose
Almaden Dental Associates is a premier dental practice that's been serving the residents of San Jose, California, and the surrounding communities for over 35 years. From preventive care to cosmetic procedures, the team provides comprehensive dental care using all of the latest technology. Some of the services offered include dental implants, dentures, and emergency dental care.
The excellence at Almaden Dental Associates is driven by the dedicated and caring dental staff. There are over 100 years of experience between the practice's three providers, which shows in their patients' beautiful smiles. The team practices a conservative approach to dental care and stresses modern preventive dentistry to keep their patients' smiles healthy for a lifetime.
Each patient is the priority at Almaden Dental Associates. The team makes sure to take all the necessary time to educate patients on their conditions and treatment options and to address any concerns, in order to make their dental care more of a collaborative effort. Patients are never treated like a chart, or even like any other patient, for that matter.
Almaden Dental Associates recognizes that each patient is a unique individual with particular needs and preferences. It's this sort of compassionate care that's enabled the practice to run almost entirely on internal referrals from satisfied clients.
Book your visit today by phone or online and experience professional dental care today. Call today 408-224-0404